Social Media Images
We've developed images and a press release suitable for distribution via social media and other electronic means. Many of the images are featured here. Click to open the full size version which is suitable for reuse.
Press Release
This press release one-pager is available for download as a PDF by clicking the image below.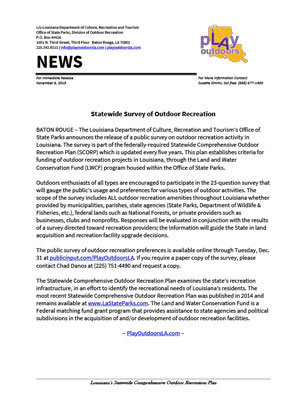 Flyer for the Public Survey
This flyer is available as a PDF by clicking the image below. It is US letter sized, and may be used to encourage participation in the public survey of outdoor recreation preferences.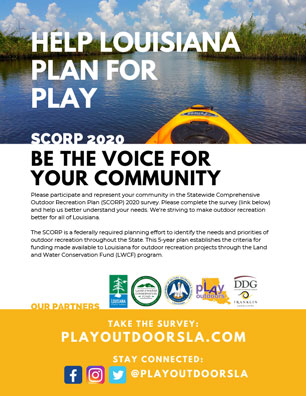 ---
Get the Kit
Our media kit containing the above items and more is packaged into a zip file available for download all-at-once from the button below.