The SCORP process collects and updates a lot of data every five years. This page seeks to make that data available for public use. As this one-year study progresses, data resources and interactive means of accessing them will be provided through this portal. For now, an example interactive map is provided, identifying the locations of Louisiana's 21 state parks.
Louisiana State Parks
There are 21 State Parks in the system. Click the image below to launch the interactive map.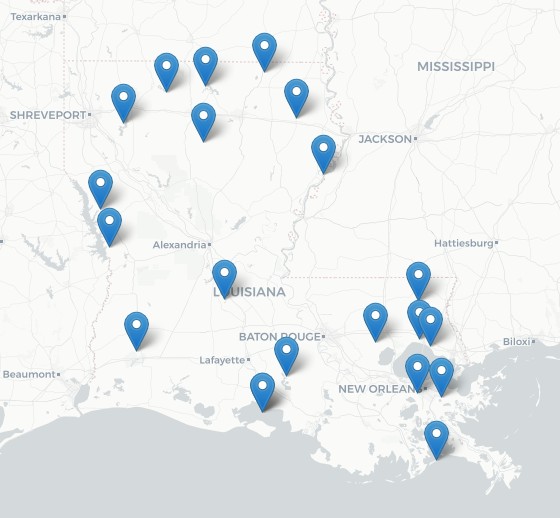 This map will be appended with numerous additional recreation sites, public and private, which are not yet included. Also, color coding of place-marker pins will be implemented.
Other Resources
Below are links to other resources pertaining to outdoor recreation in Louisiana.