Cane Bayou - not to be confused with Cane River in Natchitoches - is located in St. Tammany parish bordering Fontainebleau State Park. This short bayou empties into Lake Pontchartrain, is crossed by the Tammany Trace recreational trail, and offers excellent opportunities for paddling, fishing, and nature viewing. The Louisiana Department of Wildlife & Fisheries (LDWF) produced a short video featuring beautiful aerial views of Cane Bayou in celebration of the 50th anniversary of Louisiana's Scenic Rivers program. Click the play button below to watch this video.
Scenic Rivers Program
Louisiana has 3,000 miles of waterways classified as scenic through this program. They are well distributed across the state as evidenced by LWF's map featured below. Learn more about these rivers at LDWF's website. There you will find maps, descriptions and a photo contest inviting your contributions until August 1, 2020.
wlf.louisiana.gov/page/scenic-rivers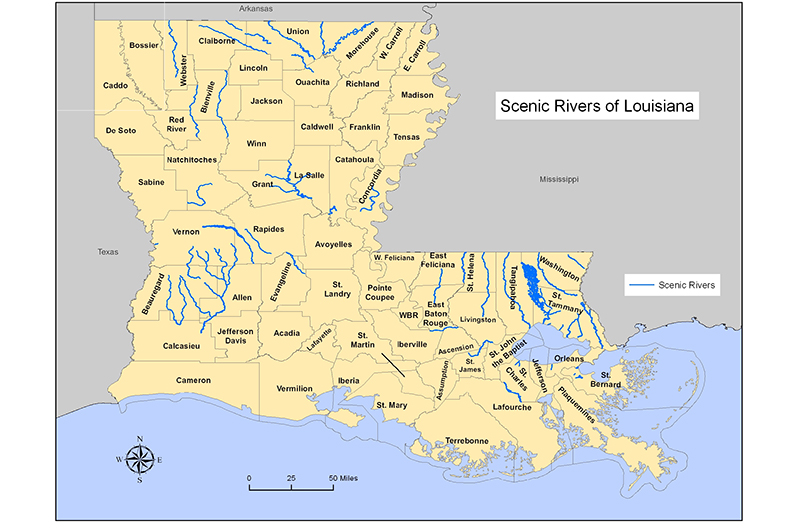 Submit Your Launch Spot
To further promote paddlesport opportunities throughout our state, especially on our Scenic Rivers, we're asking kayakers, canoeists and other paddlers to help us provide directions and coordinates to public put-ins such as public parks with water access, rights-of-way which allow public use and have safe parking, campgrounds which allow day use and launching for a fee, and businesses which rent paddle craft and allow launching for a fee. Submit your favorite launch locations to LDWF using this simple online form, adding a description, photo(s), and GPS coordinates:

LDWF will review and add approved locations to the Louisiana Outdoor Explorer Interactive Map. Click the "Get on the Water" tab to use the version of the interactive map pictured below.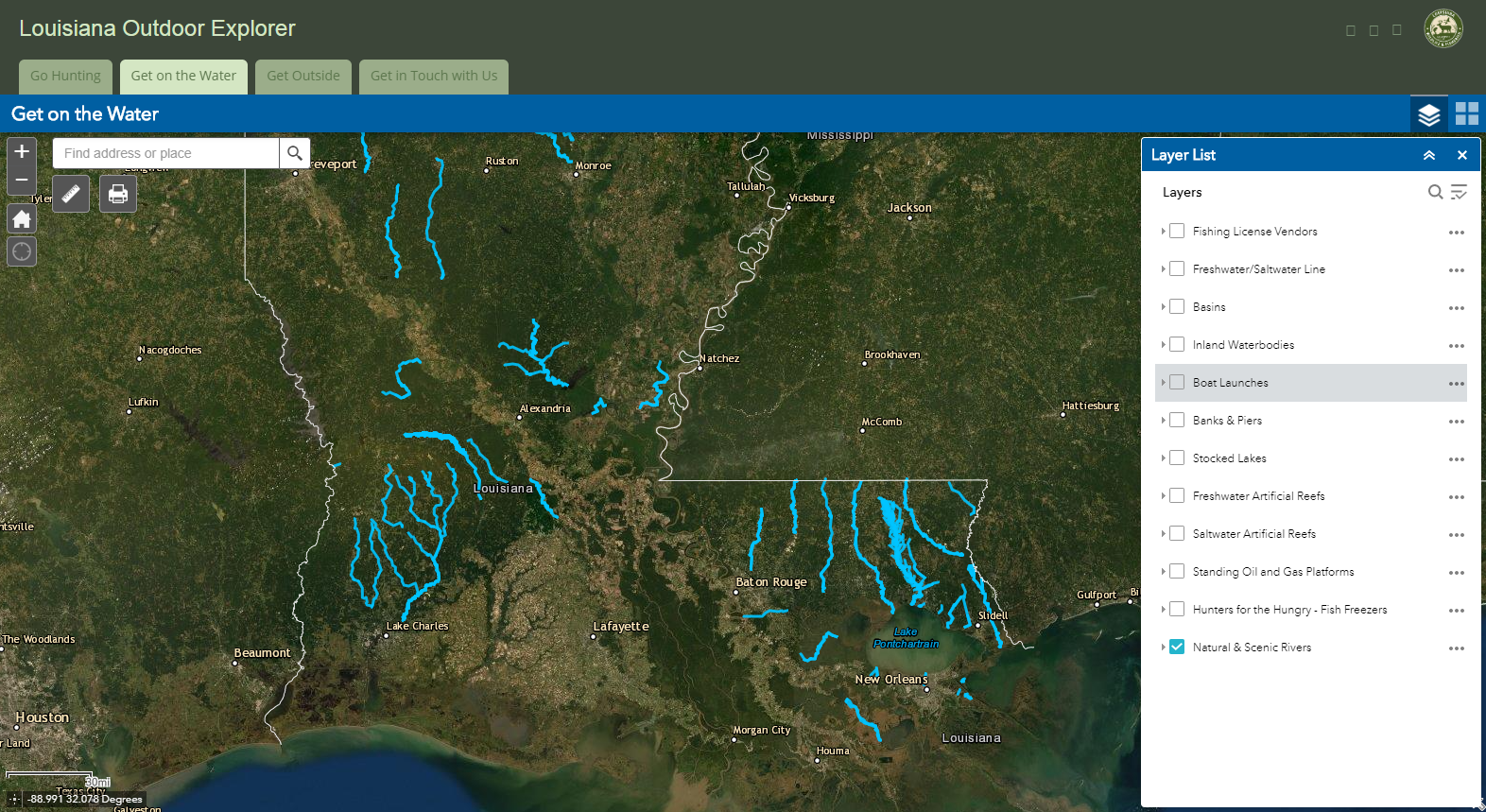 Louisiana's Department of Wildlife and Fisheries (LDWF) is a partner with the Office of State Parks, Division of Outdoor Recreation in promoting excellent outdoor recreation opportunities throughout Louisiana.